Thank you for your interest in becoming a 2022 KC Current Season Ticket Member! Our Inaugural Season in Kansas City has been packed with historic moments – ones that our Founding Members and Inaugural Season Ticket Members had unforgettable access to. With a long list of Season Ticket Member benefits and the move to a world-class, soccer-specific stadium, our players, ownership group and staff are ready to make our second season in Kansas City the best one yet.
2022 Season Ticket Memberships are on sale now! We can't wait to have you with us as we pack the house in 2022. Join us!
RENEWALS
The renewal window for Inaugural Season Ticket Members is now open! For those renewing in 2022, your priority to select seats for the 2022 KC Current Season at Children's Mercy Park will be determined by your 2021 seniority as well as when your 2022 Season Ticket Membership Deposit is placed. If renewing after Oct. 30, fans will be placed in the general priority line for seat selection.
Already a Season Ticket Member and ready to renew with your KC Current account now? Click here!
WANT THE BEST SEAT AT THE NEW KC Current STADIUM in BERKLEY RIVERFRONT PARK?
Priority for seating in the new KC Current Stadium in Berkley Riverfront Park will be given to Season Ticket Members based on tenure. To claim your spot, click here.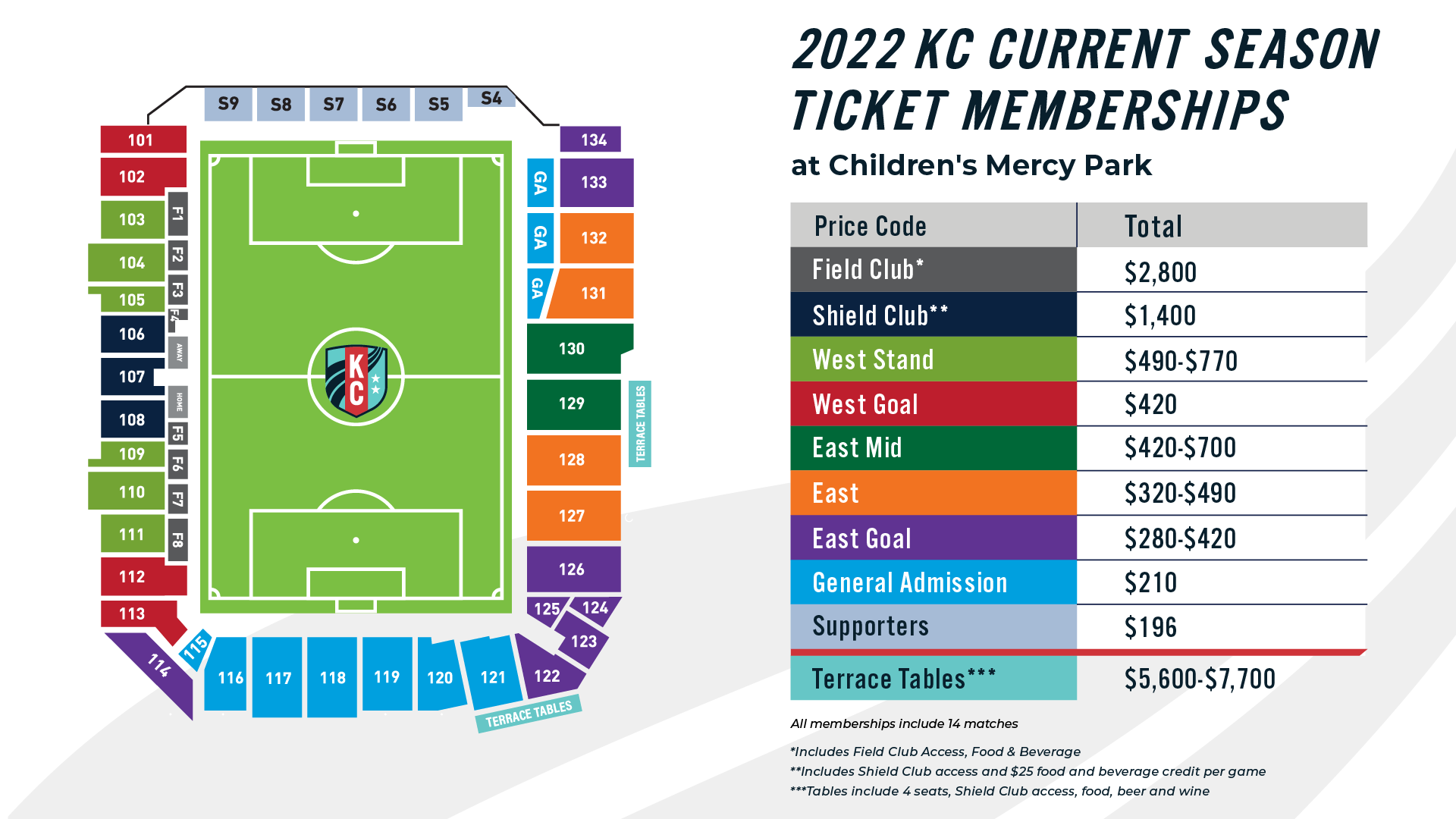 Become a KC Current Season Ticket Member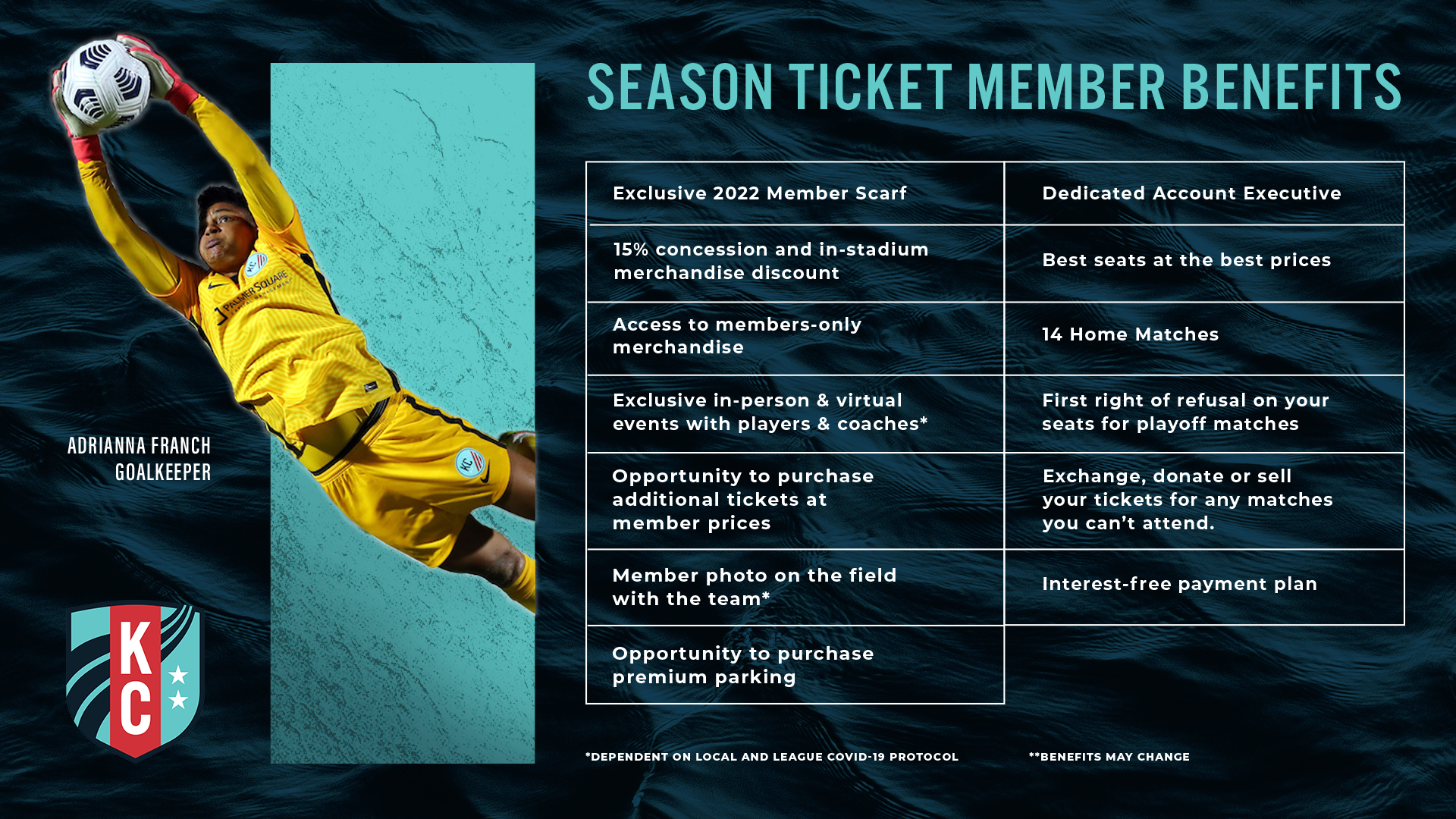 Want to join the club, but can't become a season ticket member?
Become a Fan Club or Community Champion Member to show support and receive a host of great access and benefits as part of the team.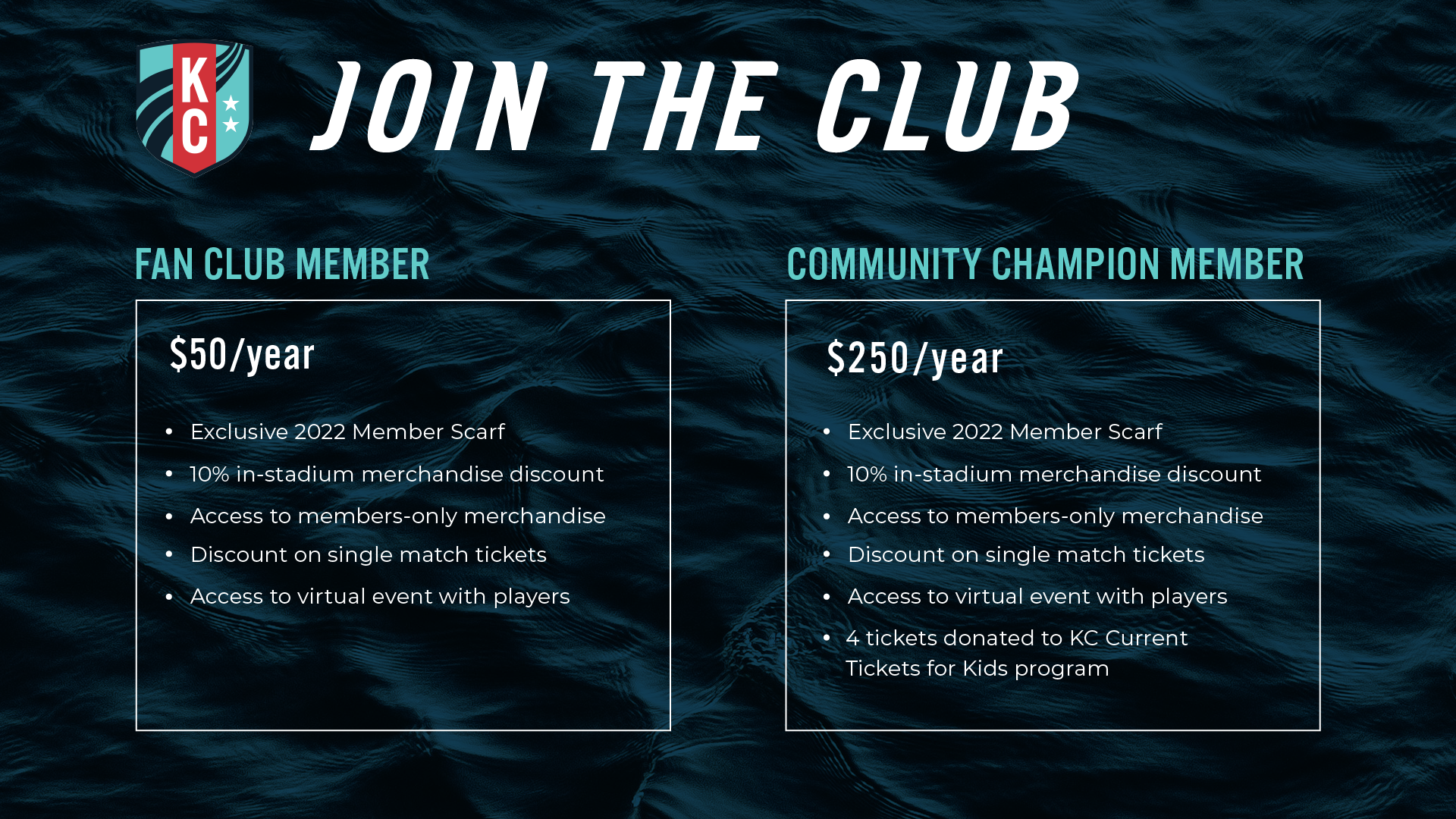 FREQUENTLY ASKED QUESTIONS
Have questions about Season Tickets for the 2022 KC Current Season? Click here for answers to the most common questions.