Current Club is a new and enhanced KC Current fan club experience that rewards the most loyal fans with first-choice access to matches and events at KC Current Stadium, along with some membership-level benefits. Current Club offers benefits to local Kansas City fans as well as fans outside of KC.
By joining the Current Club, fans will get priority access to 2024 single match tickets, which will be extremely limited. Further, signing up for the Current Club also allows fans to add their names to the wait list for future season ticket availability.
If a fan has not already put down a season ticket deposit for the 2024 season, it costs $50 per year to join the Current Club. Season Ticket Members will not need to join the Current Club as they will already receive specific benefits associated with their membership.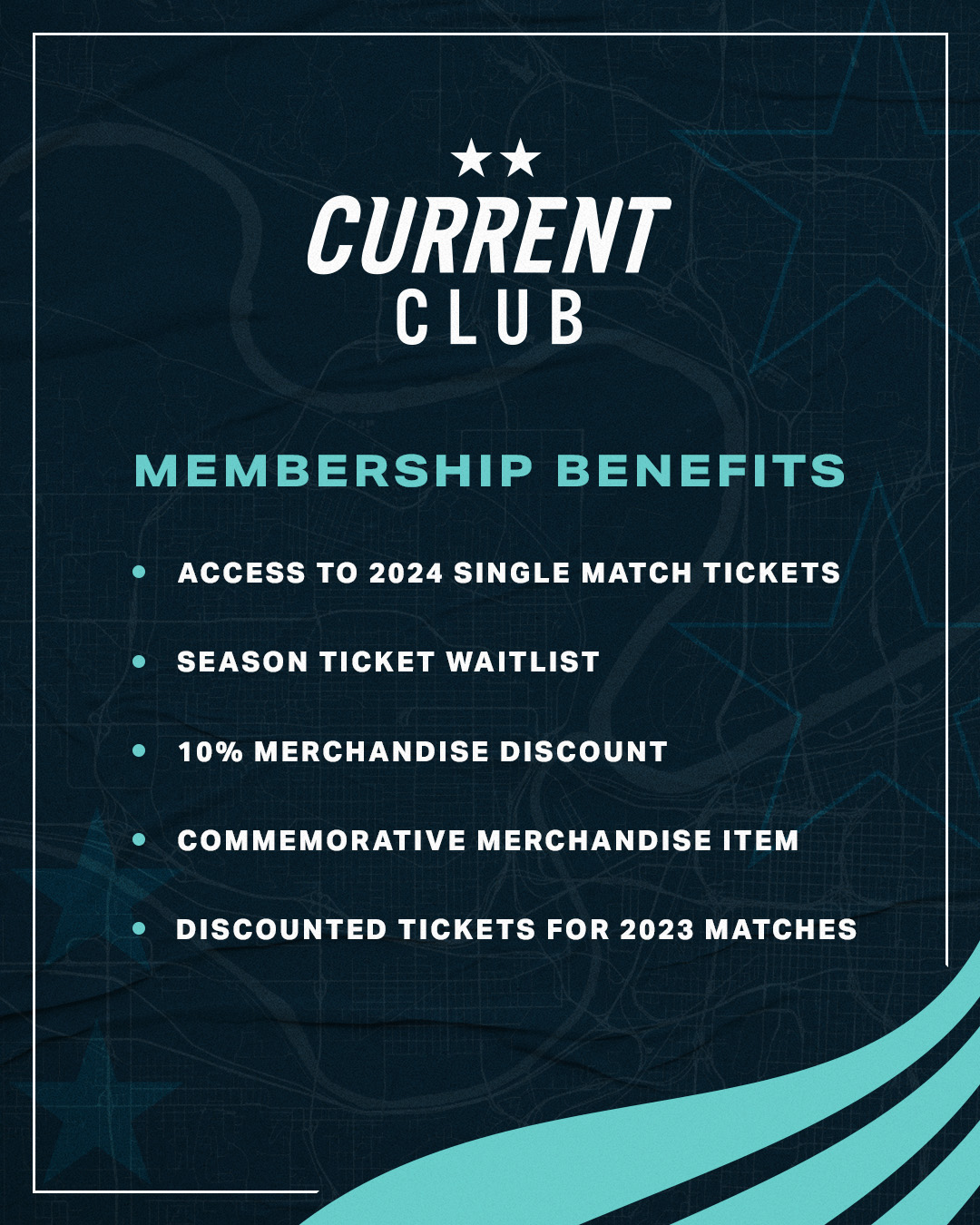 Current Club Members are able to purchase 2023 single match tickets at a discounted rate by accessing the KC Current Account Manager on the SeatGeek Mobile App. The discounted rate can be found under the Offers tab on the KC Current Account Manager.
In 2024, Kansas City Current will open KC Current Stadium at Berkley Riverfront Park, in one of the boldest builds ever seen in Kansas City and women's sports at large. KC Current Stadium has a capacity of 11,500 fans and joining the Current Club is the best way to secure 2024 single match tickets.
To learn more about KC Current Stadium, visit kccurrentstadium.com.