Everything you need to know for the unforgettable experience of a KC NWSL match.
LEGENDS FIELD
1800 Village West Pkwy
Kansas City, KS 66111
TICKETS & SEATING OPTIONS
To view and purchase Individual Match Tickets, Special Ticket Packages or Premium Seating for KC NWSL's Inaugural Season at Legends Field, click here.
PARKING
Parking at Legends Field must be purchased ahead of your arrival at the stadium lot. Parking for KC NWSL can be purchased here.
NO CASH WILL BE ACCEPTED. Reserved Parking requires a pre-paid parking pass. Parking spaces are available for vehicles and buses at a designated price. Legends Field provides spaces reserved for vehicles displaying disabled permits or tags. The complex exceeds in the number of disabled parking spaces required by the ADA. An over-sized vehicle is any vehicle that takes up more than one parking space.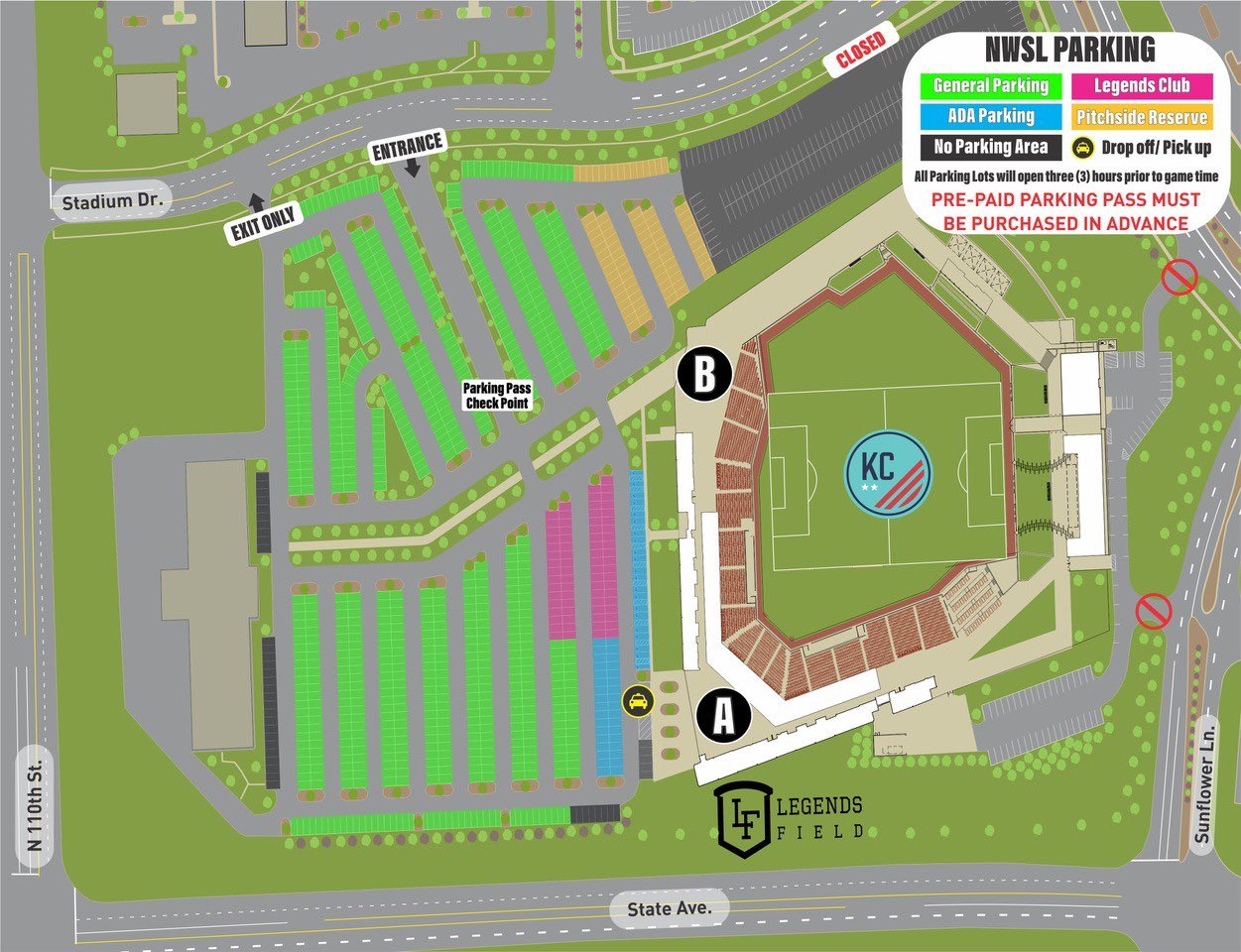 BAG POLICY
Only clear bags that are smaller than 12x12x6 inches are permitted inside Legends Field. Items not permitted into Legends Field must be returned to the vehicle or discarded. Legends Field staff may not store or hold items. Please be aware that magnetometers will also be used in the screening process.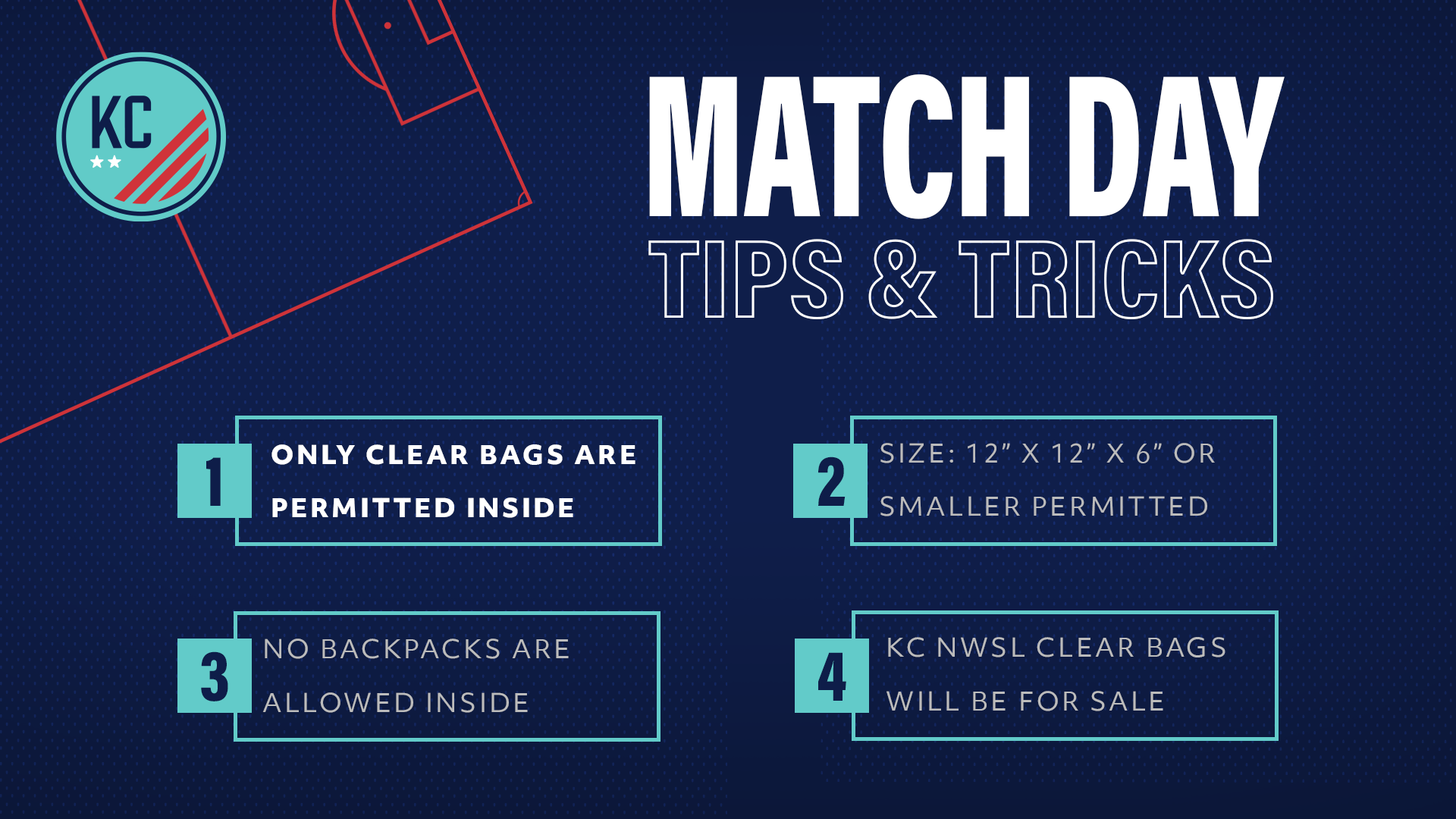 CASHLESS VENUE
No cash is accepted at Legends Field. Food, Beverage, Parking and Merchandise are only available for purchase with card.