The Kansas City Current released new renderings today, showing off the multi-functional capabilities of KC Current Stadium, imagined as an open air-downtown concert venue and a farmers market.
KC Current Stadium is the first in the world purpose-built for a women's professional sports team. The stadium and surrounding district will be a live entertainment destination on KC's riverfront that can host events year-round, including concerts, other sporting events, farmers markets, art exhibitions and more. The first-of-its-kind open air venue will be a community resource and gathering space for all Kansas Citians.
Here are descriptions of the two renderings:
KC CURRENT STADIUM - CONCERT VENUE
Views from KC Current Stadium will face inward to the pitch and outward toward the Missouri River, downtown Kansas City and the Bond Bridge. Depicted here hosting an evening concert from the upper east stands, each side of the stadium will embrace prime views toward a temporary stage for concerts and events, while also allowing views of the riverfront and downtown. This combination creates a truly unique experience – whether on match day, during concert mode or other events. We are celebrating the unique context that grounds the stadium in our city, as our home.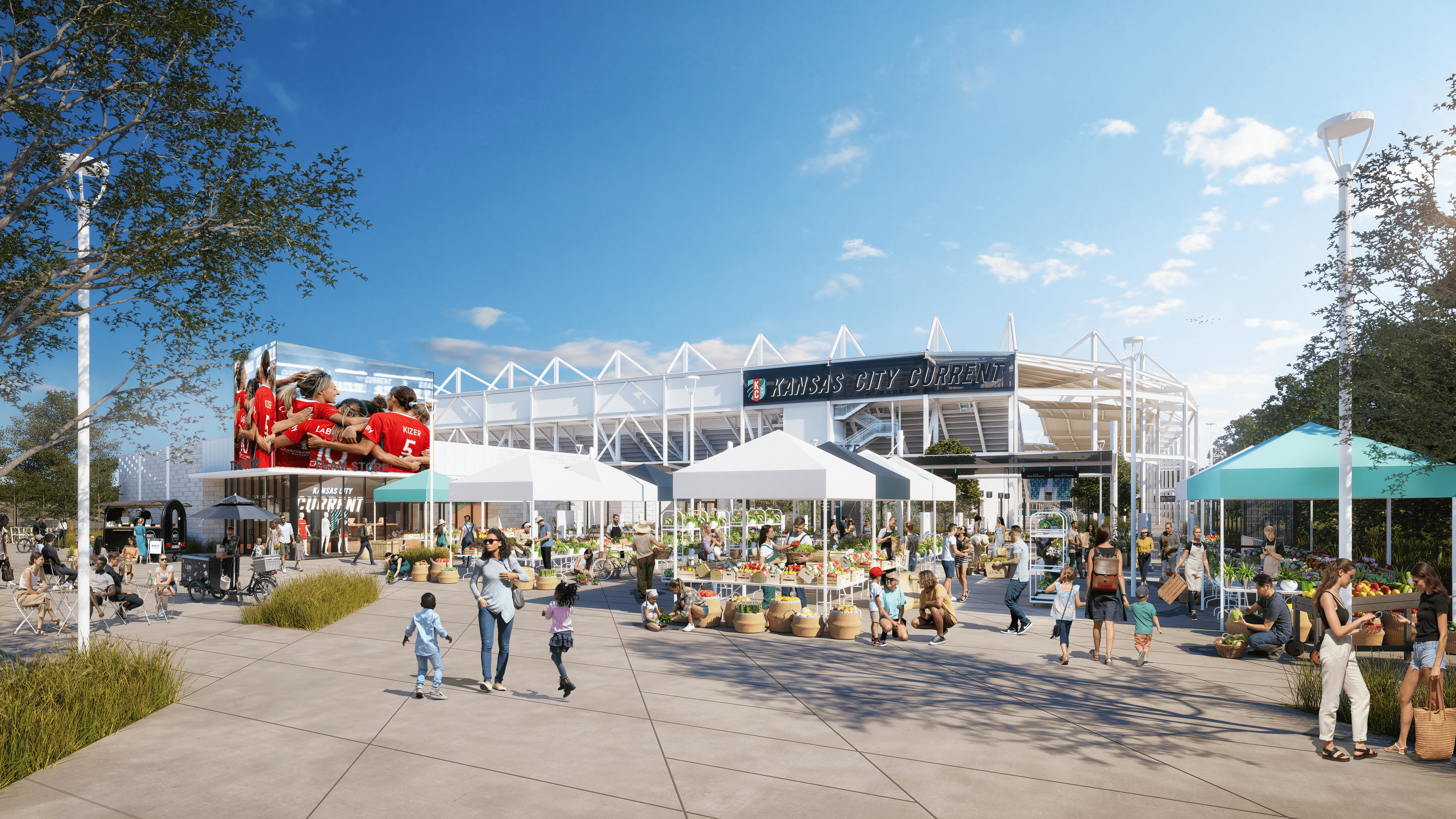 KC CURRENT STADIUM - FARMERS MARKET
KC Current Stadium's entry plaza will be a community asset, hosting year-round activations. Shown here with a farmers market configuration, the flexible plaza design will allow for many other uses throughout the year. On match days, the plaza will celebrate the Current brand, streamlining access for fans and visitors with clear views into the stadium through the main gates. On other days, the plaza will strategically provide space for community focused events and activations, providing a pedestrian connection to the future development to the West along the Berkley Riverfront.
Coming Up
Tomorrow is the deadline for KC Current fans to purchase 2023 season tickets. Fans have until Wednesday, June 7 to place a membership deposit on KCCurrentStadium.com, which secures their place in line to select a seat for 2024 season ticket membership at KC Current Stadium. The club expects demand to exceed capacity in the new KC Current Stadium, so fans will need to place a membership deposit to claim their spot in line. The club will give new stadium seat selection priority to 2023 KC Current Season Ticket Members, who will select their seats before fans with deposits.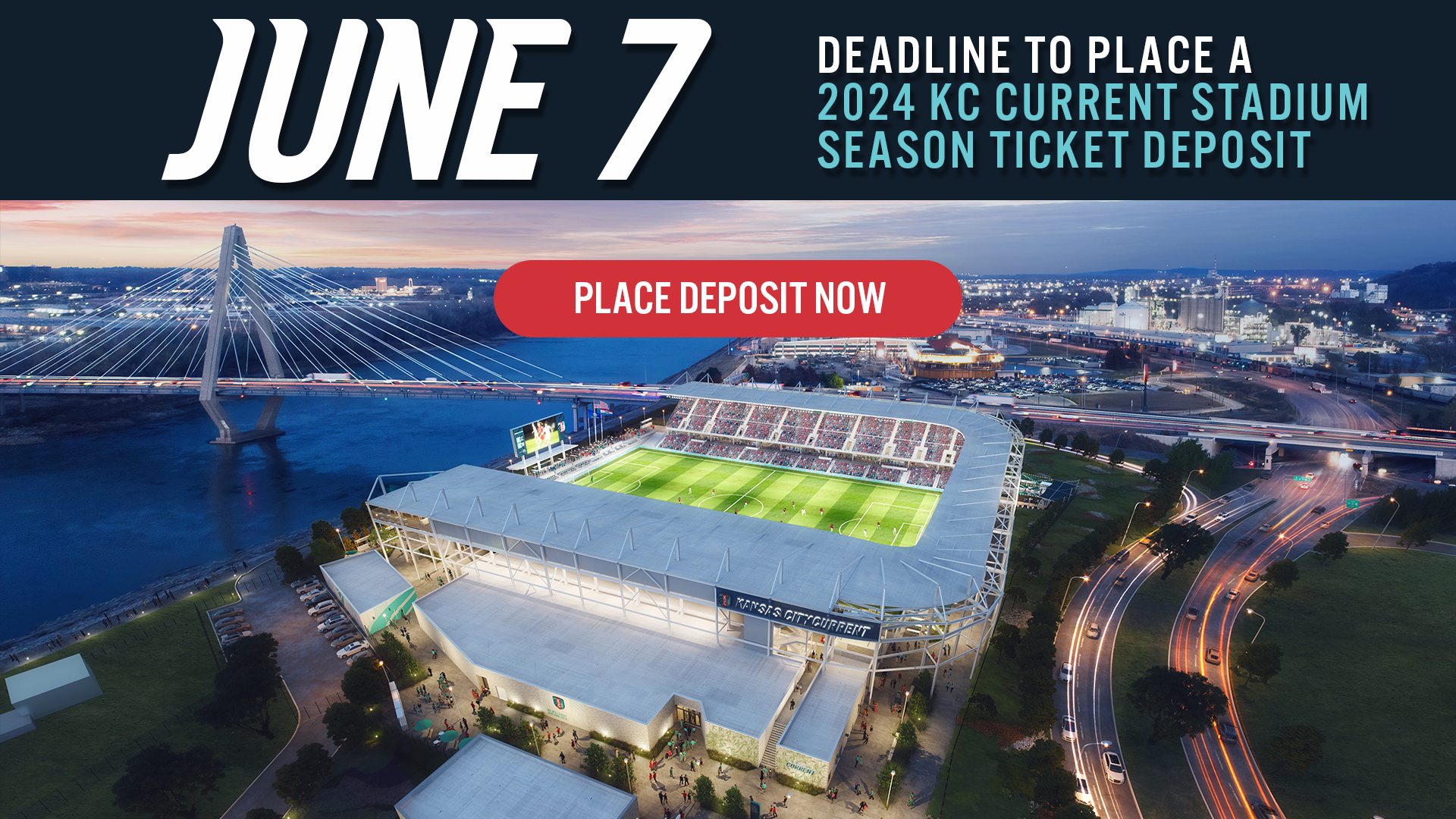 The Kansas City Current returns to action Sunday at home, facing San Diego Wave FC at 5 p.m. CT. A new attendance record is expected to be set at the Mother's Day Match. Season tickets, flex plans, and single match tickets are available for all home matches at Children's Mercy Park. For pricing and information, visit kansascitycurrent.com.