The Kansas City Current released new renderings and a construction timeline for the first stadium purpose-built for a professional women's soccer team in the world. Since the project was first announced, the club's leadership has been working to create a state-of-the-art facility with the goal of creating the world's best player, fan, community and partner experience.

New Renderings
The new renderings show views of KC Current Stadium's east stand, with "Current" inscribed across this sideline's General Reserve seating. Downtown Kansas City and the beautiful Riverfront will be in clear view for fans seated in the east stand.
Construction Timeline
As construction proceeds on the world's first stadium built for a professional women's soccer team, Kansas Citians can keep an eye out for construction milestones on the following schedule: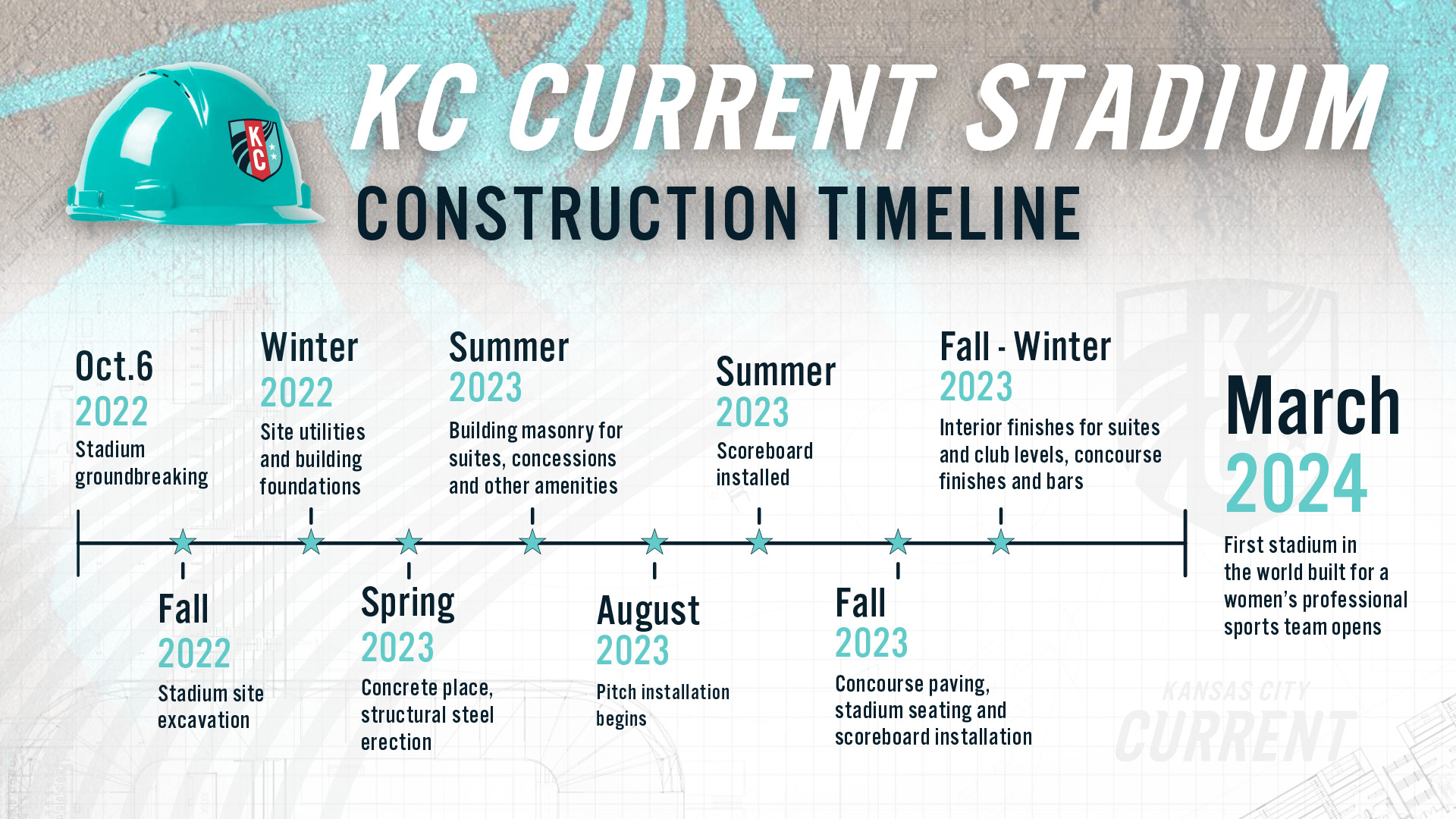 The downtown stadium will seat 11,500 fans, with no seat being more than 100 feet from the field. The best way to guarantee a seat in the new stadium is to become a season ticket member for the 2023 season at Children's Mercy Park. However, fans can also reserve their spot in line for supporters section, general reserve and premium tickets by placing a 2024 season ticket deposit at www.KCCurrentStadium.com.
The privately-funded soccer-specific stadium at Berkley Riverfront Park will be the first soccer stadium purpose-built for a professional women's soccer team. As part of a 50-year lease agreement with Port KC, the stadium will be built on a 7.08-acre site on the east end of the park in Kansas City, Mo. in partnership with primary design and construction partners Generator Studio, JE Dunn and Monarch Build.