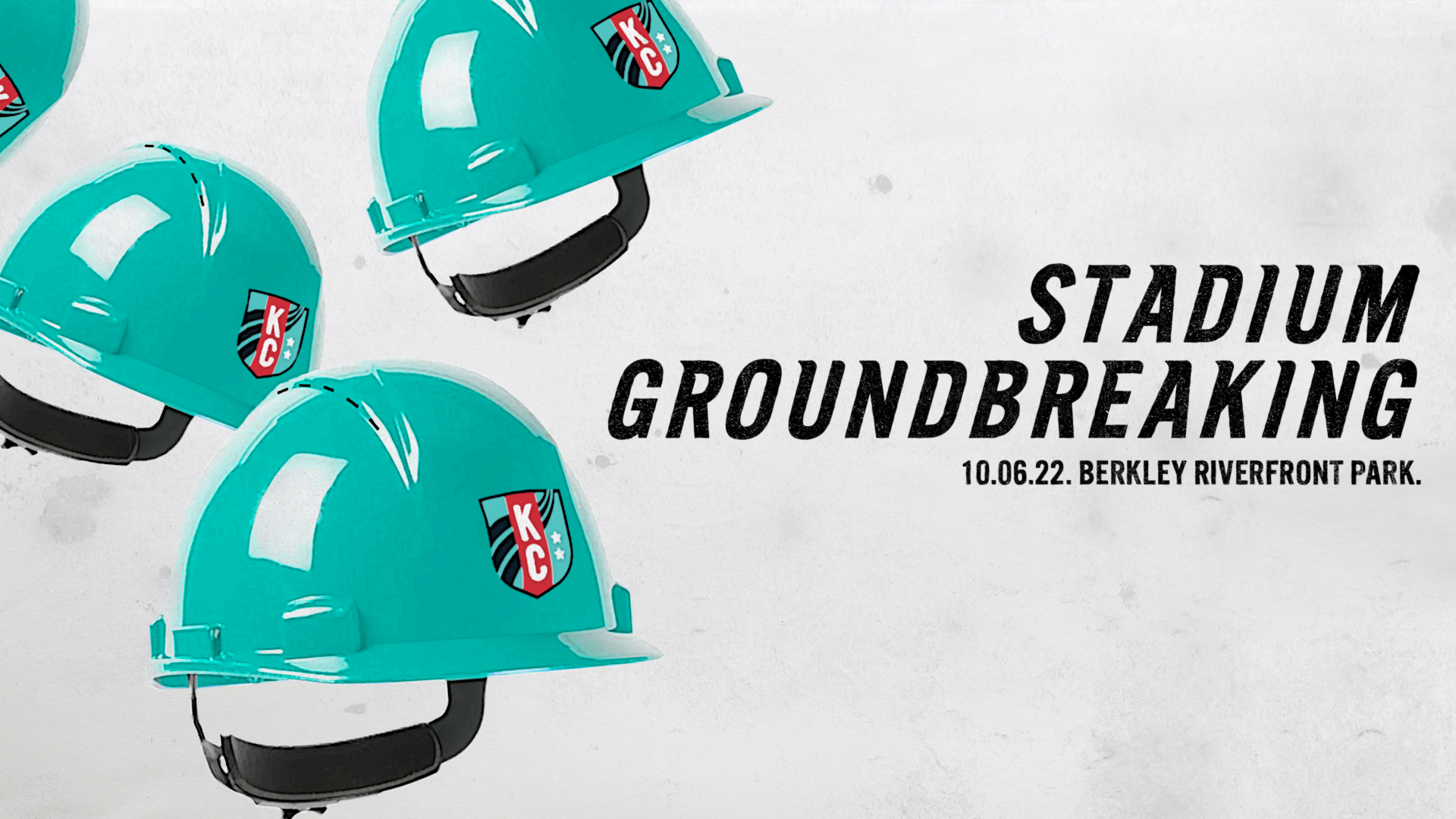 Fans from across the region are invited to attend as the ownership group of Angie Long, Chris Long and Brittany Mahomes welcomes dignitaries from across the region and the National Women's Soccer League (NWSL) to take part in the festivities. The event begins at 6pm with remarks from ownership and key contributors as we celebrate the kickoff to this historic build. The evening will include player appearances, live music, food trucks, and other activities.
Event Schedule:
4:30 p.m: Parking opens.
6:00 p.m: Groundbreaking celebration begins featuring opening remarks, food trucks, player appearances and music.
7:45 p.m: Fireworks display.
Arrival:
Free On-Site Parking: Limited parking will be available at Berkley Riverfront Park (91298 River Front Dr, Kansas City, MO 64120).
Free Off-Site Parking: Frequent shuttles will run to and from overflow parking at the City Market (20 E. 5th, Kansas City, MO 64106) parking lot, with frequent shuttles running to and from the stadium site.
Public Transportation: Fans can ride the KC Streetcar to the River Market North. Just outside City Market, this stop will be a short walk to the shuttles taking fans to and from the stadium site.
Water:
In an effort to limit the consumption of plastic water bottles, we encourage all guests to bring a reusable water bottle that can be filled with our on-site water dispensers.
Food & Drink:
A cashless Beer Garden and a variety of Food Trucks will be open to fans at the Groundbreaking Party. Food truck options include Coco Loco, The Mad Greek, Street Wings, Taste of Brazil, Hungry Hatch, Food Spot, and KC Concession.
ADA Information:
On arrival, please display your accessible parking permit in your car. The parking attendants will direct you to the accessible parking areas. There will be a wheelchair riser located on the public event site available on a first-come, first-served basis to provide a raised viewing area of the stage for wheelchair users. Food trucks and other activities are located just off the available sidewalks and flat areas of the park. There will also be accessible portable restrooms on-site during the event. If you need any assistance, please ask one of the staff or volunteers on-site who would be happy to assist.

We're excited to host fans at the site of our future, world-class stadium. To learn more about KCCurrentStadium, and to place a 2024 season ticket deposit, please visit kccurrentstadium.com.